With the ICC T20 World Cup done and dusted, today is the first bilateral match of the summer, and it's a particularly poignant day for Australian cricket fans.
That's because we'll tune into Fox Cricket and a voice that has been a mainstay of that coverage in recent years will be missing, following Shane Warne's death in March at just 52.
Former Australian captain Mark Taylor told Wide World of Sports days like today will be when Warne's death really sinks in.
"For me, it hit home a long time ago, with the public funeral and the private funeral, and then going to Lord's for the Test to honour and celebrate Shane," he said.
"But I guess for a lot of Australians, the start of the home summer is when it will really hit home, he won't be on our televisions as we've become so accustomed to.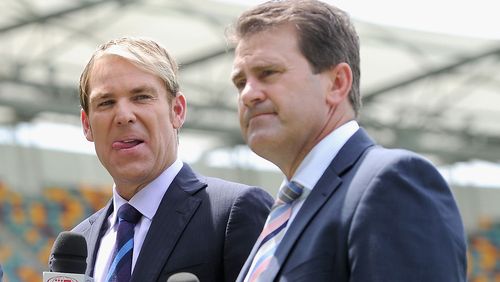 "It will be a realisation that he's not going to be around and part of the game. He'll still be in our hearts obviously, but it is a big loss to the game."
The three-match series comes after Australia's disappointing T20 World Cup campaign, that saw the team miss the knockout stages, and ahead of a Test series against West Indies, which starts in less than a fortnight.
"The timing is far from ideal, but it mightn't be a bad bridge between the T20 World Cup and the Test matches for Australia," Taylor said.
"It's a chance for a lot of our Test players to find some form, even though it's obviously a different format of the game.
"It's a good opportunity for Mitchell Starc, Josh Hazlewood and Pat Cummins to get 10 overs under their belts, and for guys like David Warner, Steve Smith and Travis Head to get some decent time in the middle.
"There's still plenty to play for."