Before we directly begin with the Sons Of The Forest Stun Gun location we have to admire the fact that Sons Of The Forest is undeniably one of the GIANT releases of 2023. Not just GIANT in terms of popularity but in terms of players being passionate about the game as well, which Steam reviews show quite appropriately.
The game is set up on a remote island where you basically have been sent to in order to find a billionaire, however, the twist is that the island is occupied by cannibals. Yes, you heard that right, now gear up to take on some challenges and survive alone or with friends in this open-world horror simulator.
Nevertheless, as you progress through the game you will feel the need to get your hands on different weapons. One such weapon is none other than the Stun Gun and locating this weapon is not easy at all. So for that very reason, in this guide, we will be helping you with everything you need to know about Sons Of The Forest Stun Gun and its exact location as well. So now without any further ado, let's jump right into the game.
Sons Of The Forest Stun Gun Location
Cave Location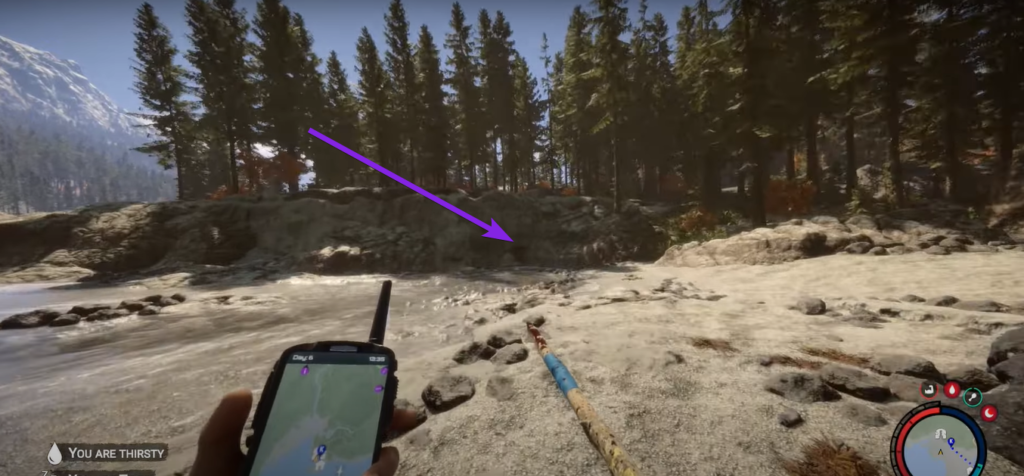 First and foremost, make your way to the northwest side of the island's map in order to locate the cave entrance. You must enter the cave from along the coast because it is specifically located east of the kayaks or the northern purple marker.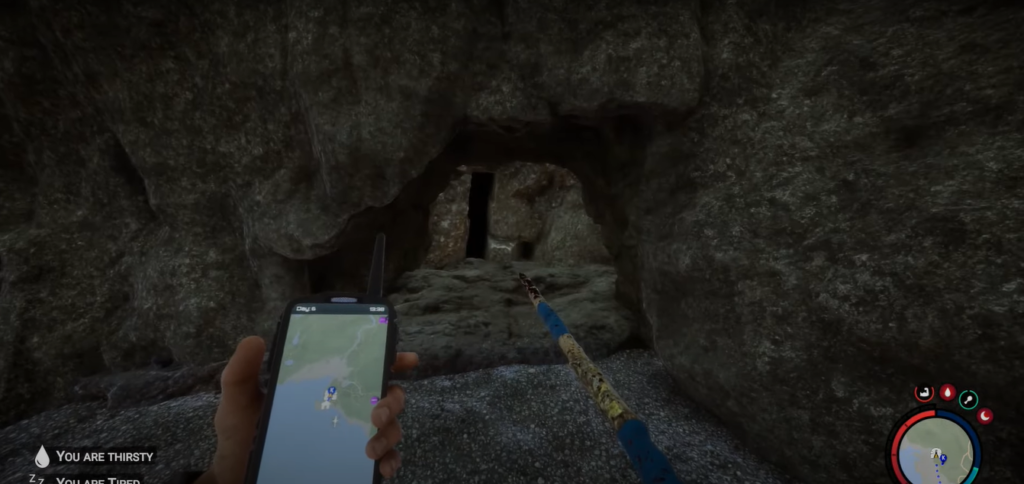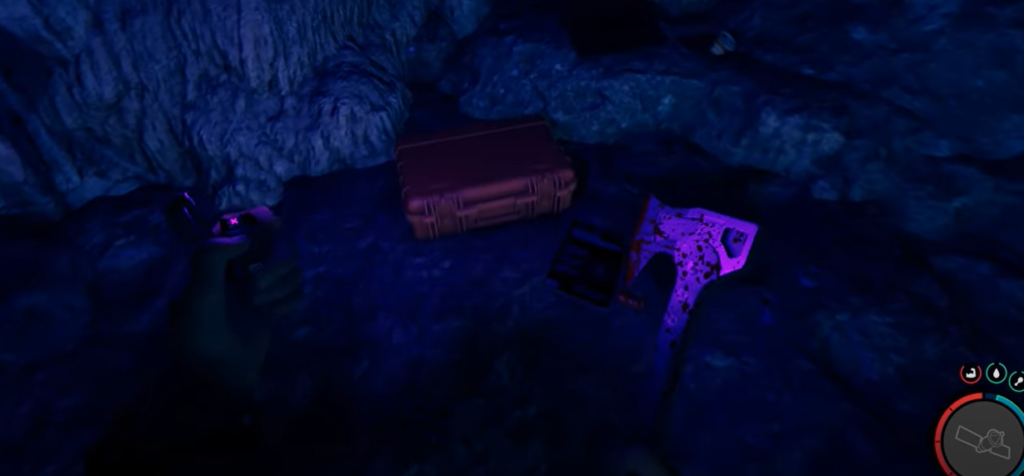 As soon as you get inside the cave turn on your lighter and inside the cave you will be able to get your hands on some supplies like bullets for 9mm, and some flairs along with an O2 cylinder as well. Now keep moving deeper inside the cave and be sure to follow the paths indicated by the lights.
Cave Mutants
As you progress into the cave, soon after you will enter a pond of water and right next to it are some mutants as well, so be sure that you come prepared for them as well. The best idea here, however, is to just simply run through them, it won't be a good idea to engage with them unless in this cave necessary.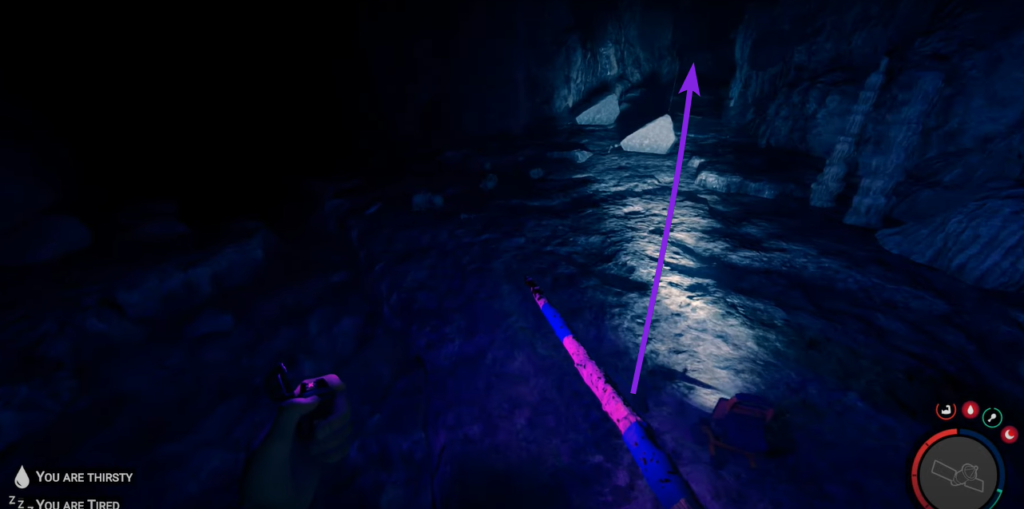 Now, just a little ahead of the water you will have 2 paths to go to, be sure you go the one that is being indicated by the light inside the cave, which is basically the right side one.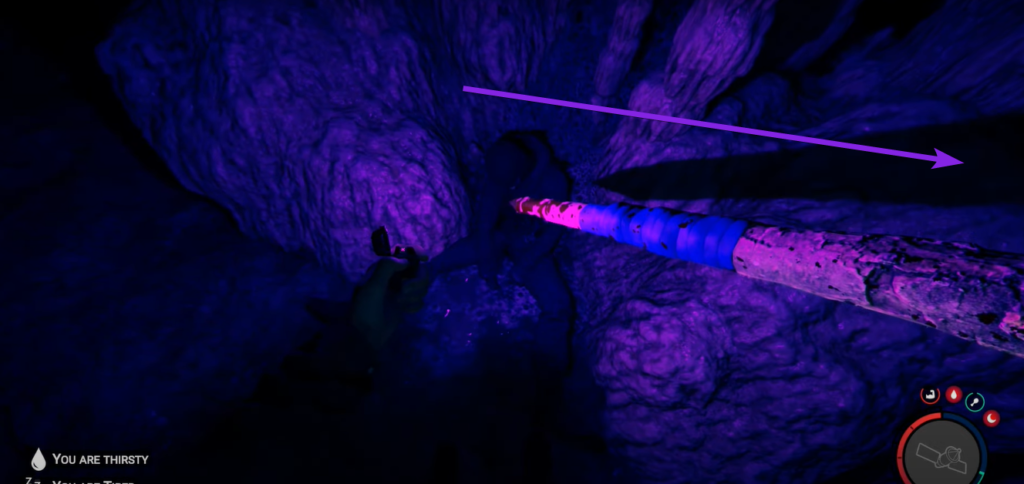 After a lengthy walk inside, you will come across a dead body and once again you will have a choice to either take the path going right or left.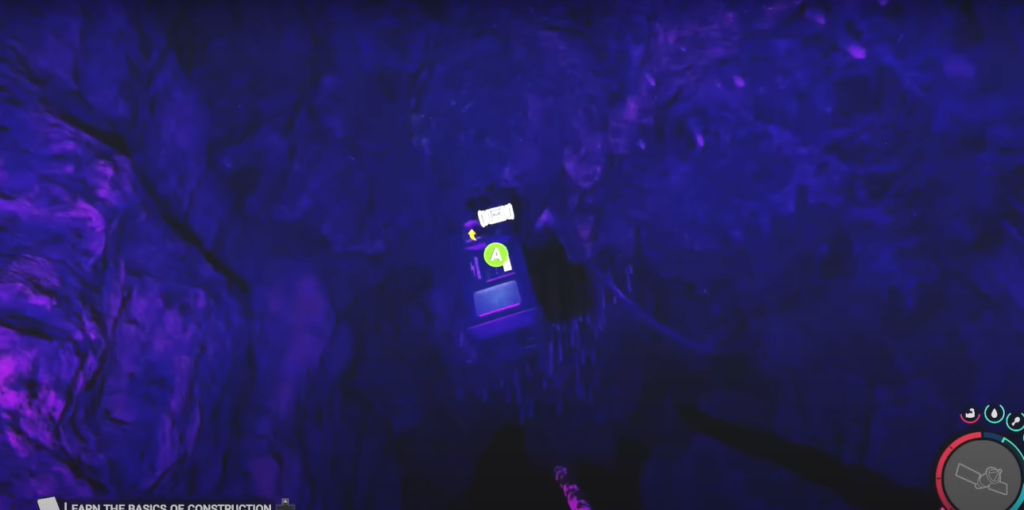 Keep progressing deeper into the cave keeping right and avoiding interaction with the mutants. After a long walk inside, you will start hearing some music as well, you will now find a music box attached to the roof, break it in order to collect the circuit board.
Dead Workman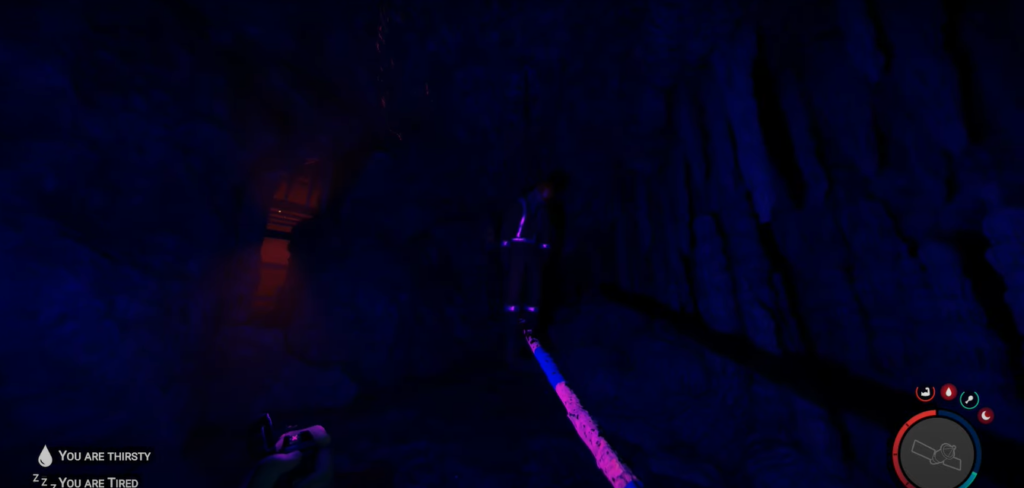 After interacting with the music box, make your way straight ahead and along the way, you will find a laptop as well, break it to collect its circuit board as well. Keep progressing and you will also find some babies which can actually attack you if you engage with them.
Now, either kill them or run away. Just after passing through babies, you will now be able to see a red light filter shining through and a dead workman hanging from the roof along with your very own stun gun as well.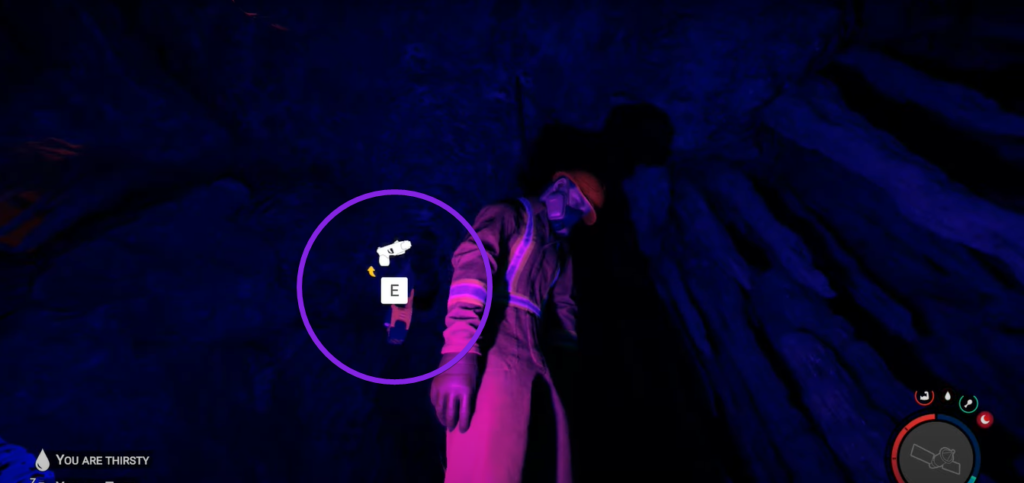 So there you have it, congratulations on getting your hands on the Sons Of The Forest Stun Gun. Good luck in trying it out on different enemies. Also, do let us know in the comment section below which guide you want us to cover next. Don't forget to subscribe to Retrology's mailing list down below for more guides and the latest updates. We'll see you at the next one.