Apart from all the challenges like Merlin Trials and bosses like Pensieve Guardian, Hogwarts Legacy is also equipped with quite a few quests. One such quest on which we will be anchoring today is none other than Hogwarts Legacy Solved By The Bell Quest.
Not many players are aware of how to complete this particular quest or are confused about it. So for that very reason, in this guide, we will be walking through everything that you need to know in order to complete this quest. So without wasting any time, let's start finding some chest.
Solved By The Bell Quest
Out of numerous side quests, Solved By The Bell is also one of them. However, You must first finish the main quest, Madam Kogawa's Assignment 1, in order to access the Solved by the Bell side quest. Along with the two missions given by Madame Kogawa. once done, You will now have enough knowledge about the Glacius spell which is necessary for this quest.
Find the item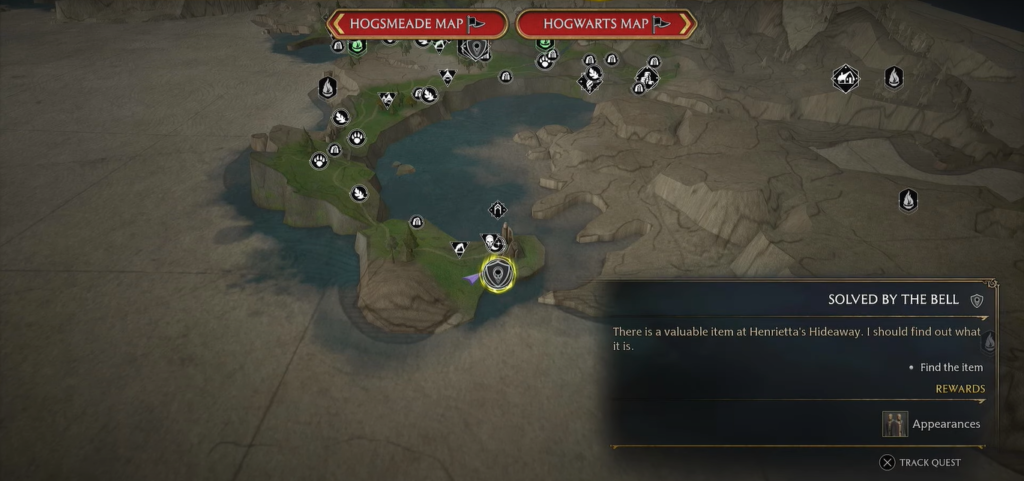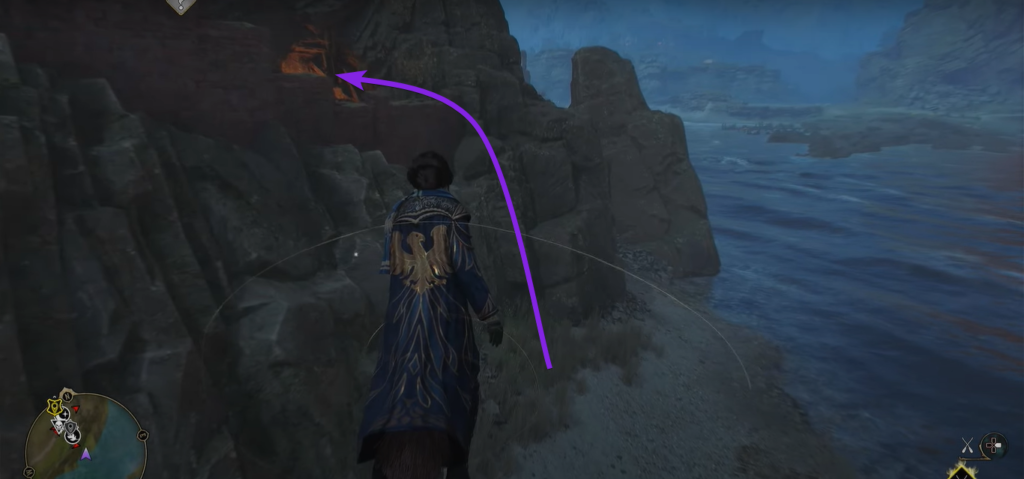 To begin with the quest, you will find it on the south side of the Manor Cape. Now, make your way to Henrietta's Hideaway which is right underneath the Merlin Trial. Then have a look at the left side of the room where you will find a statue. Right in front of the statue is a brazier, use Incendio on it and it will now reveal to you a cube.
Now use Wingardium Leviosa to take control of the cube and then place it on the circle next to the cube that was already in the center of the room. Once again use Incendio on the cube that has a flame symbol on it and cast Glacius on the other one.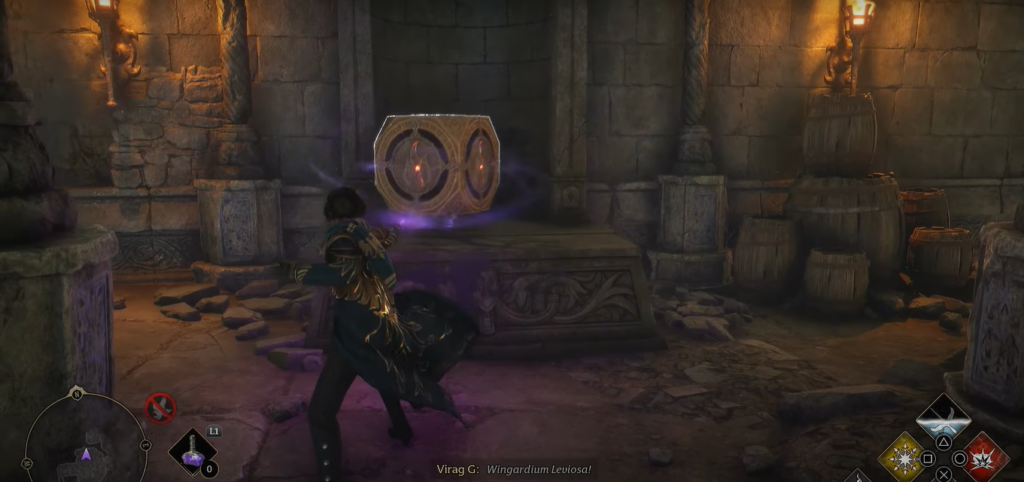 After that, the door will be opened for you and in the next room you will encounter Ashwinders. Take them down and move to the next room via the stairs on your right. There will come a section with tiles that will not allow players to pass. However, you can get around this by casting Arresto Momentum on it.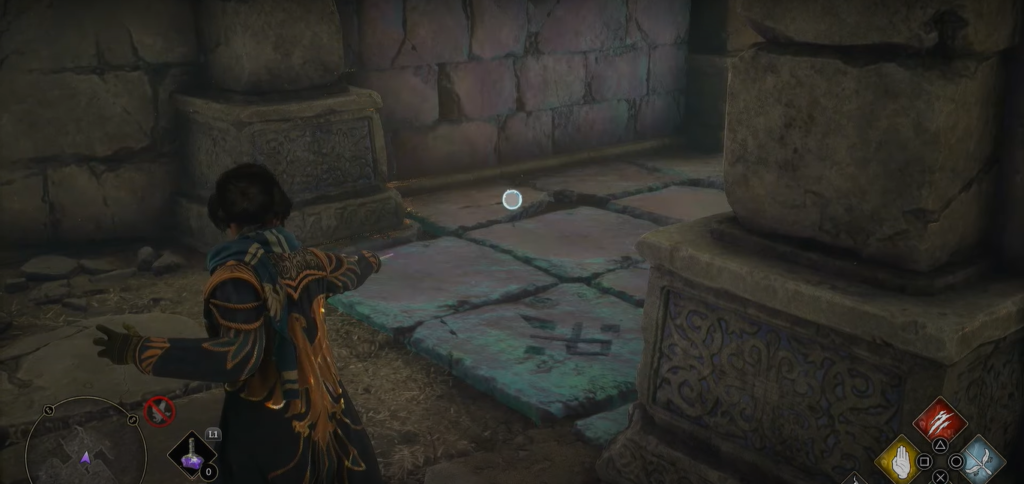 You will now find yourself in a chamber where once again you will have to take down some Ashwinders and then. Now, perhaps on your right, you will find a secret wall that will open up once you get close to it. This will lead you to yet another room, on your left right next to the candle is where you will find the musical map. Collect it and now you're ready to move to the next step.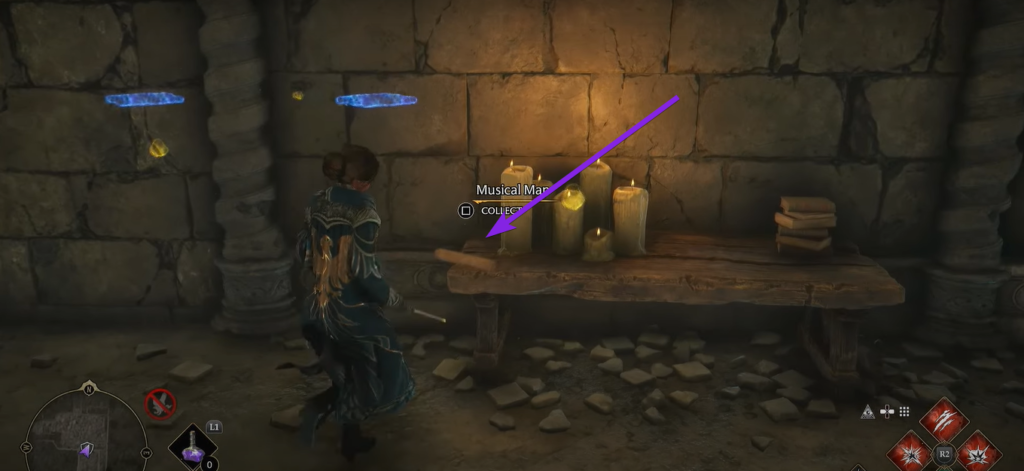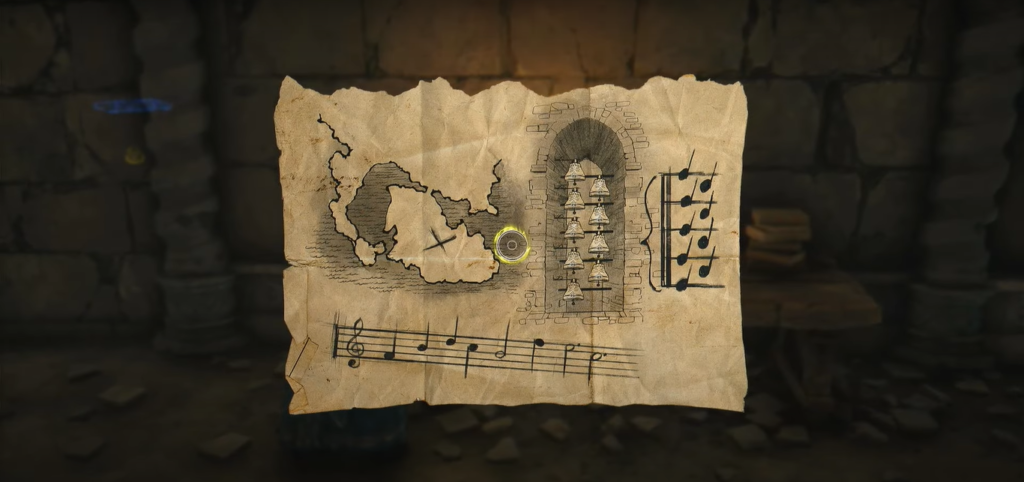 Use Musical Map to find the treasure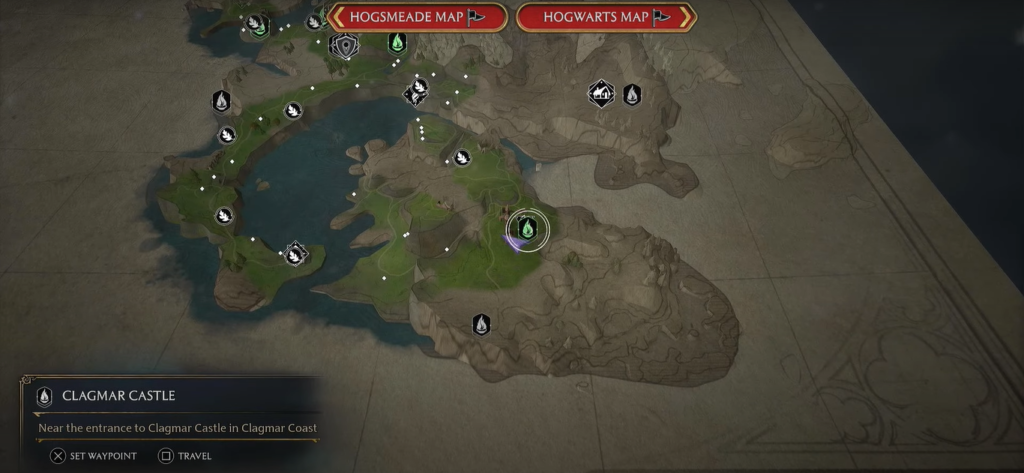 Make your way to the center of the Clagmar Coast which is on the east side of Manor Cape. Clagmare Castle is the closest floo flame that you fast-travel to. Now you basically have to look for nine bells, however, be sure to take down some adversaries before searching for a tower with nine bells.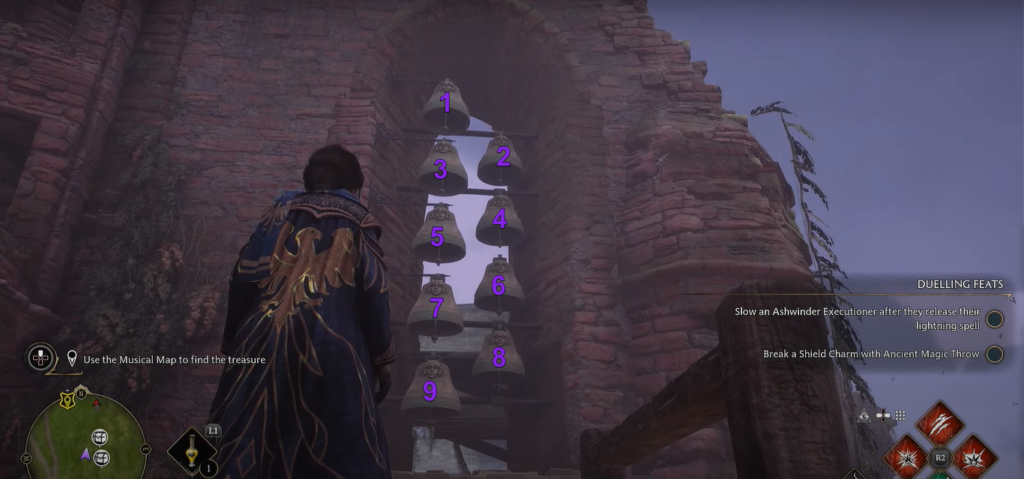 Once you have successfully found the tower with nine bells, ring the bells in the following order:
Ring bell #8
Ring bell #5
Ring bell #3
Ring bell #4
Ring bell #5
Ring bell #1
Ring bell #2
Ring bell #4
Once you ring the bells in this sequence a similar melody will be repeated to you will be done with the Hogwarts Legacy Solved By The Bell quest. Additionally, a treasure chest containing the Treasure-seeker's Longcoat and 400 galleons will fall next to you, so cheers to that as well.
So there you have it. Let us know in the comment section below which guide should we cover next. To know about Hogwarts Legacy The Intrepid Explorer Achievement Guide or for more gaming content, keep following Retrology.